Lumpenstation – Happy go lucky : to strike a hollow rubber ball
Broadcast (July 8, 2019) at Espace Libre, Bienne on an invitation by Andrea Marioni (thanks Andrea for the wonderful time!)
With Melanie Akeret, Lorraine Baylac, Léonard Gremaud, Pablo Hurtado, Julie Sando, Sara da Silva Santos and Bruno Schaub, Laurent Schmid, Vanessa Urben
Der magische Wurm
broadcast in the exhibition SOLID ARID SPLENDID curated by Sarah Burger with works by: Martina-Sofie Wildberger, Maya Rochat, LapTopRadio, Ingrid Käser, Ceel Mogami de Haas, Sarah Burger, Peter Hauser, Claudio Landolt, Dafi Kühne.
We have a projector with slides in the show ad did a broadcast on Sat, May 11 with pieces by:
Melanie Akeret, Zoé Aubry, Lorraine Baylac, Louise Bonpaix, Léonard Gremaud, Pablo Hurtado, Yelim Ki, Julie Sando, Nelson Schaub, Sara da Silva Santos and Bruno Schaub, Laurent Schmid, Vanessa Urben
Hey Anne Le Troter!

A Broadcast around Anne Le Troter's iconic piece "Fifi Riri Loulou" in the context of the exhbition "La Voix Libérée – poésie sonore" at Palais de Tokyo curated by Eric Mangion and Patrizio Peterlini, a co-production with the Bonotto Foundation.
Thanks Anne! With a new piece Anne Le Troter showed recently at Fondation Richard: "Les amis à louer" (in three parts) and (re-)interpretations, re-mixes and cover versions of Anne's "Fifi Riri Loulou". Broadcast on the occasion of the show "La voix libérée" from HEAD, bd helvétique 9 on Monday, April 9.
With contributions by: Anne Le Troter and Zoé Aubry, Lorraine Baylac, Léonard Gremaud, Hugo Hemmi, Pablo Hurtado, Julie Sando, Sara da Silva Santos, Laurent Schmid, Vanessa Urben, Ki Yelim
BLUE
at Musée Ariana, Genève, Sunday, January 13
on an invitation by Hugo Hemmi. With contributions by: Zoé Aubry, Lorraine Baylac, Louise Bonpaix, Aurélie Dubois, Sabrina Fernandez Casas, Léonard Gremaud, Hugo Hemmi, Pablo Hurtado, Julie Sando, Nelson Schaub, Laurent Schmid, Galaxia Wang
---
Thick kompakt – LapTopRadio
at One gee in fog, Thursday, September 6
a radiophonic opera orchestrated by celine aernoudt, melanie akeret, zoé aubry, lorraine baylac, angélique dalla-torre, aurélie dubois, marc norbert hörler, arttu palmio, julie sando, bruno schaub, laurent schmid, sara da silva santos, tristan thévenoz and vanessa urben. an intergalactic trip broadcasted by laptopradio from one gee in fog.
un opéra radiophonique orchestré par celine aernoudt, melanie akeret, zoé aubry, lorraine baylac, angélique dalla-torre, aurélie dubois, marc norbert hörler, arttu palmio, julie sando, bruno schaub, laurent schmid, sara da silva santos, tristan thévenoz et vanessa urben. un voyage intergalactique diffusé par laptopradio depuis one gee in fog.
Images by Galaxïa Roijade Konungur
The recording of this broadcast was published as audio cassette by activeRat. You can grab it here.
---
BAR project: LapTopRadio at BAR ELECTRICITAT, Barcelona
A collaboration by LapTopRadio, BAR project and BAR TOOL#1
A proposition by Hugo Hemmi
LapTopRadio landed from Geneva to Barcelona and installed an ephemeral radio in the amazing Bar Bodega L'Electricitat in Barceloneta's district.
LapTopRadio, BAR project & BAR TOOL#1 proposed micro-narratives, performances and experimental sounds pieces:
Introduction/welcome by Bruno Schaub (with a little help of a Barcelona street band suddenly barging in)
01:20 Melanie Akeret
08:45 Zoé Aubry
16:45 Elida Høeg
23:05 Céline Aernoudt (with the help of Sara da Silva Santos and Bruno Schaub)
30:10 Aurélie Dubois
37:30 Hugo Hemmi
43:35 Tristan Thévenoz (part 1)
45:40 Julie Sando
54:20 Vanessa Urben
58:35 Rosanna del Solar
1:00:15 Laurent Schmid
1:09:30 Marc Norbert Hörler
1:17:45 Tristan Thévenoz (part 2)
1:20:50 Sara da Silva Santos
1:28:35 Bruno Schaub (with the help of Céline Aernoudt and Sara da Silva Santos)
1:17:45 Tristan Thévenoz (part 3)
1:42:05 Emma (with the help of Veronica , ValentiniAndrea Rodriguez Novoa, Elida Høeg and Rosanna del Solar)
1:52:44 end
[BAR project is an independent, mobile and non-profit organization dedicated to supporting international artists and curators and promoting trans-disciplinary dialogue, hospitality, collaboration and exchange. BAR's curatorial practice aims to highlight relevant subjects in the current political, social and economic paradigm developing in the city of Barcelona a public program issued from an international residency program, and the annual practice-based training program BAR TOOL.]
---
LapTopRadio at TOPIC
An invitation by TOPIC artspace, Geneva
Listen to music and sounds from each participant's hometown or country! Thematically, this project focuses on the idea of the expat and local in Geneva. It celebrates and critically touches on the multi-cultural quality that Geneva has, as contributors were encouraged to research into the history and reasoning behind Geneva as an international destination of Europe and the world.
With CUSS group, Hugo Hemmi, Camille Kaiser/Johannes Oertli/Kiri Santer, Duke Choi, Ashley Cook, Arttu Palmio/Nika Savolainen, Galaxia Wang, Salomé Ziehli, Coline Mir, Aaron Fabian, Lucas Canotri/Camilla Paolino, Romain Grateau/Sébastien Mennet, Louise Maudet
the line up is here (thanks Camilla and Camille from TOPIC!).
---
 transmusic

A project proposed by Manuel Cerauqui
A PHILO PARTY
at "le vélodrôme" Geneva duduring the night from 17–18.12. with
(COCKTAILS)
MANUEL CIRAUQUI ft. PIERRE LEGUILLON & LAURENT SCHMID ft. COLINE MIR & KEVIN GOTKOVSKY ft. ROMAIN GRATEAU & ALEXIS CHRUN ft. FABIEN DUPERREX & JEAN SEBASTIEN MASSICOTTE-ROUSSEAU ft. ASHLEY COOK & DIEGO ATUCHA. ft. ALEXANDRA ROGER
The melancholy of the dance floor is almost that of old ballrooms, however, there are still many places where people do dance publicly. The question, then, is: Could they dance to a lecture by Michel Foucault as well as they would to the last track of Justice or Four Tet? How about all of them mixed together? And on the other hand, what if in the middle of a talk by Quentin Meillassoux people started to dance, as though they were listening to Grandmaster Flash?
---
The Submariner Report
As part of the Helvetic Zebra exhibition at Station Beirut, curated by Donatella Bernardi, LapTopRadio proposed THE SUBMARINER REPORT. (Tuesday, oct. 9. 2014 in Beirut, with Jonathan Frigeri, Ceel Mogami de Haas, Laurent Schmid and Rayess Beck, Patrick Abi Abdallah, Jod Toleb and Eli Mouhanna)
Intro
Chapter 1: "Dark_Light"
Chapter 2: "Stranger"
Chapter 3: "Hypnagogia" – with a contribution by Rayess Beck
Chapter 4: "Threshold Dose" – with a contribution by Patrick Abi Abdallah
Chapter 5: "Ladder to the Horizon" – with a contribution by Jod Toleb
Chapter 6: "Elswhere" – with a contribution by Elie Mouhanna
Chapter 7: "In the Dark" – with Ceel on the phone
---
Stream<>Consciousness  
between Berlin and Geneva (streams of Friday Sept. 19th, 2014, around noon)
---
A night on air
CoLaboRadio & Radio Picnic

Radiocollaborations all night through, with many guests.
Broadcast on 88.4 UKW – Berlin
from 'ORschnecke, a studio by Sara Lehn,
in Kunstraum Kreuzberg/Bethanien
18:30
S'accaparer les pouvoirs de super-héros musicaux
Le magasin de musique vu comme un astroport.
a project by
Renaud Marchand
with the collaboration of Johnny Haway
(Radio Picnic)
19:15
Calle Record
http://www.zonoff.net/calle-record
With DK & JF
(Radio Picnic)
20:00
Kate Donovan und Davidly play with Words & Music
(CoLaboRadio)
21:00
Salon Bruit > Supersonic special from Bethanien
(CoLaboRadio)
23:00
Einheimische Gewächse
(CoLaboRadio)
00:00
Radio On > Live
(CoLaboRadio)
---
Fly Radio
Devoilement du Shop de l' Espace Labo Geneva
Radio Show from a crevice !!! With the spelunkers RuR & Highway
Discovering the meanders of music and sound.
Piper Betle, Cave12, Das Andere Selbst, Zamzamrec, Wildrfid, Moi J'Connais Records, Third Type Tapes, Zusammen records, Unrock,activeRat, Le Petit Mignon, Rotted Tooth Recordings, et mon cul c'est du tofu record, Digital Dead Record Balles Records, Small But HArd …

---
Weinmal ist keinmal
Wenn Töne Geschmack haben Grosses Fressen in Radio Picnic (Berlin) With Renaud Marchand, Sophie Alphonso, Andrea Marioni, Anne Le Troter, Leonie Vanay, Lou Masduraud, Charlotte Khouri, Daphné Roulin, Sabrina Rothlisberger, Emma Souharce.
——————————————————————–
Aui Oi
AUI OI, a live radio play and sound installation, is the winner of a 2013 competition for ideas organized by Transart, the Museion Foundation, and the South Tyrolean Artists' Association. We invite you to take an intense auditory journey with the Renon (Ritten) Cable Car, as part of the Rosengarten Festa.
Ulrike Bernard . Caroline Profanter . JD Zazie . J/ZEMMLER . Johnny Haway . Daniel Kemeny . Ernst Markus Stein . Markus Egger . Pia Profanter . Manuela Tessaro . Theo Michael
Tiered Cake
With Débora Alcaine, Léonard De Muralt, Noëlie De Raadt, Costanza Candeloro & Louise Trueheart, Guillaume Gagnon, Raoul Gomez, Fabien Lakatos, Marine Kaiser, Emilien Keller, Larissa Medawar, Etienne Studer, Julia Veuillet
PROJEKTRAUM – KUNSTQUARTIER BETHANIEN Mariannenplatz 2 10999 Berlin ————————————————————————————-
Interferenze
Projet pour Gwenstival – Festival Internazionale di Musica e Radiofonia http://www.gwenstival.com/iv-edizione-interferenze
Part.1
Part.2 ——————————————————————–
Klim
During Hyperactivity – Summerlab – July 23 to August 8 – CAN in collaboration with Marks Blond Project L'équipe commencera son projet au bord du lac et se déplacera pendant l'émission en montant sur le Chaumont. Les participants feront des émissions radio (dj set, speach, enregistrement & collage sonore, micro ouvert, …) durant cette montée.
——————————————————————–
Radio Zero
a daily mobile oniric Radio Radio Zero is an itinerant sound project born from the encounter of a musician and a sculptor. Concerned about global disinterest in the world of sound, they decided to reappropriate this audible matter through empathetic interaction with everyday life, in order to draw attention back to collective and individual sound atmospheres. This work is an attempt to analyse the sound landscape and remodel those same spaces. Its goal is to raise awareness of the sounds that surround us and yet which we no longer pay attention to, acting as if they were dimmed. The idea of an open project is fundamental here, so as to allow constant evolution of its content. Jonathan Frigeri & Daniel Kemeny Audio archive: http://radiooozero.wordpress.com/
Intermediae Matadero Madrid from 4 October 2012 till 27 October 2012 ——————————————————————–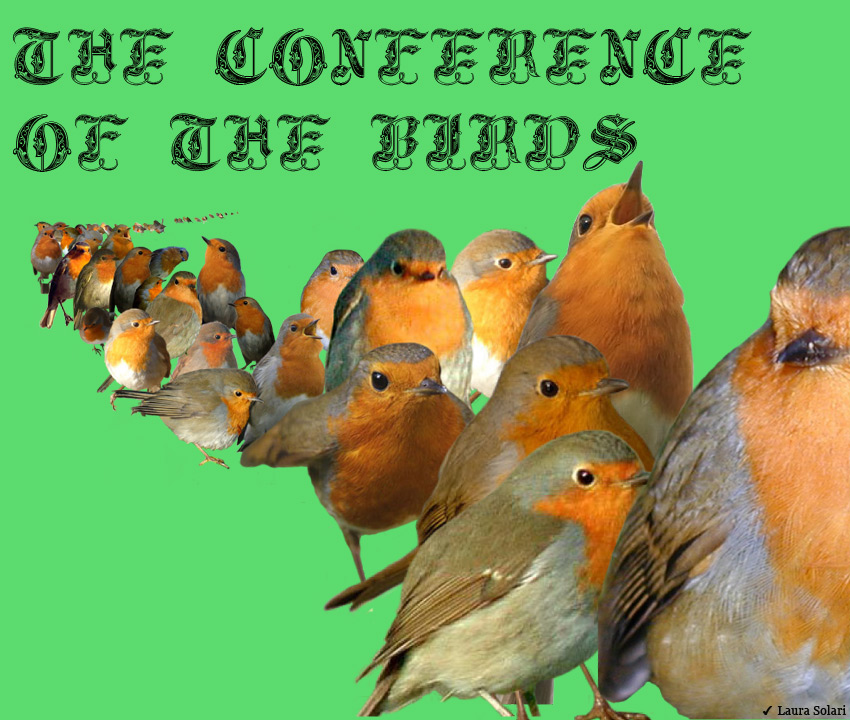 [audio:http://www.zonoff.net/picnic/audio/conferenceofthebirds/jingle.mp3|titles=Jingle]
The conference of the birds a radio show during the 48 hours Neukölln Festival in Berlin
The project was held by the Picnic's Team, with the precious participation of
Ergo Phizmi, David Fenech, Taigen Kawabe, Bruno Crochet, Francesco Cavaliere, Meghan WFMU, Johnny Haway, Felix Kubin, Laura Solari, Alexandre Joly, Dr.Nezumi, Daniel Kemeny, Filippo Leonardi, …..
♥ Bird Audio Works – > Listen here http://www.zonoff.net/picnic
——————————————————————–
Margarethe radio box
A project by Daniel Kemeny, Rico Schalueck, Jonathan Frigeri with Astro Pietra, Delmore Fx, TRema, Cabinet de Logique, Leon, Lamento Mapuche, Jay Pennington, Mela Zeta and many other music boxer! On-site live ballerina show, Margarita Cocktail and Pizza Margerita.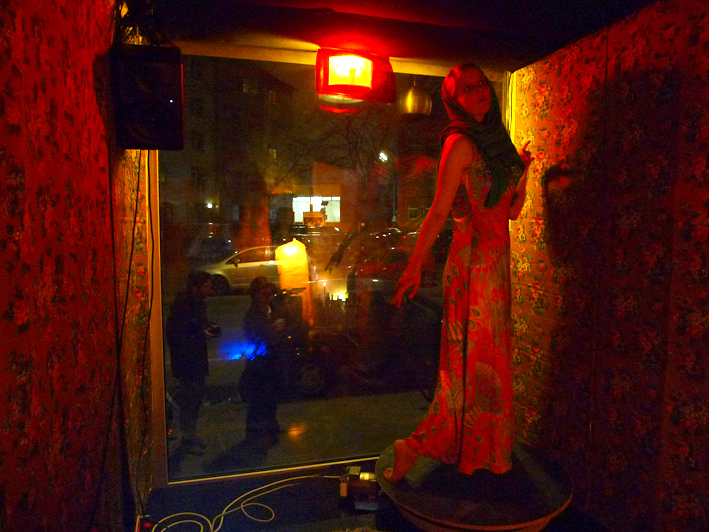 FULL LENGTH SHOW (SIX HOURS)
[audio:http://www.zonoff.net/picnic/audio/Margarethe/all.mp3|titles=Full length show]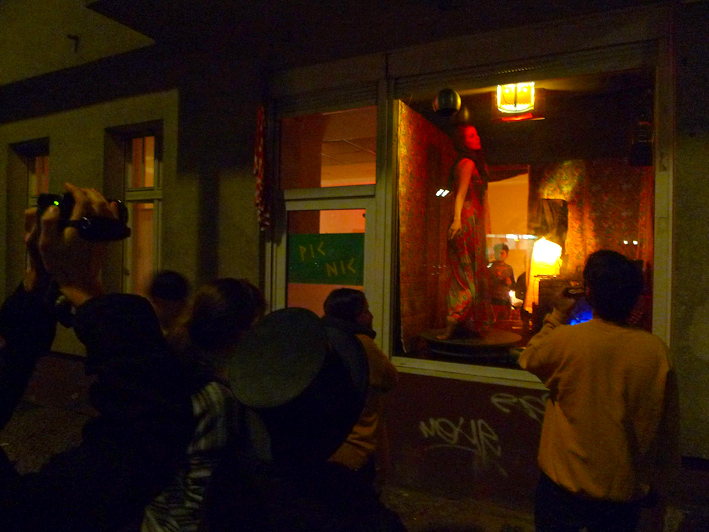 The radio was hosted also in Bologna by Interno 4, the shwo was streamed inside this music box (a reproduction of the music box in Berlin)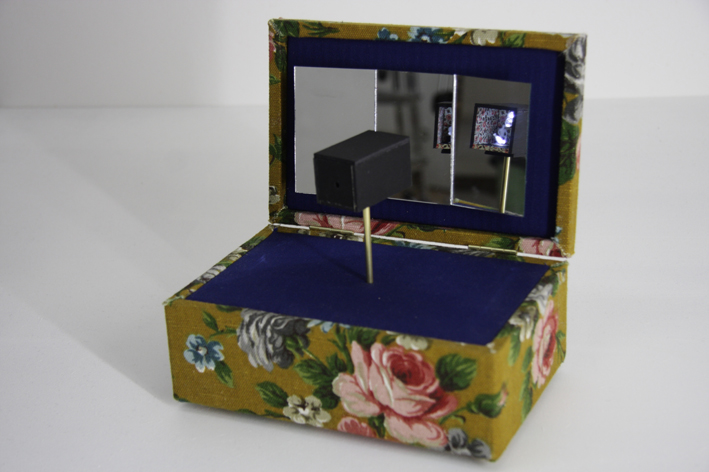 ——————————————————————–
A Coreographed Polyphony
Curated by Mathieu Copeland – Recorded and produced by LapTopRadio for Ubuweb The following recording was realised after the exhibition « A Choreographed Polyphony », an exhibition by Mathieu Copeland of 2011 where 3 persons read in its entirety the publication « An Exhibition to Hear Read (volume2) » during the opening hours of the gallery 'Live In Your Head' – Geneva's. Comprising of pieces to be read by Marí Alessandrini, Sacha Béraud, Emma Bjornesparr, Jérémy Chevalier, Chloé Delarue, Kenneth Goldsmith, Anne-Sylvie Henchoz, Jean-Christophe Huguenin, Livia Johann, Tom Johnson, Franck Leibovici, Véronique Portal, Lili Reynaud Dewar, Tatiana Rihs, Daphné Roulin, Cally Spooner, Irena Tomažin, Anne Le Troter and Martina-Sofie Wildberger, this audio memory becomes the traces of an exhibition that was. The space of the gallery becomes the time of the recording, and the bodies are reduced solely to their voices. This recording affirms its autonomy and poses the question of how to keep the memory of an exhibition – furthermore an exhibition of time, and the ephemerality of the spoken word.   The recording was realised by the LapTopRadio, HEAD – Geneva. Sound Engineer : Murièle Begert. Mixing : Laurent Schmid. Readers : Marí Alessandrini, Anne-Sylvie Henchoz, Livia Johann, and Daphné Roulin. With thanks to all the artists, the Lab.zone Crew, all at work.master – HEAD – Live In Your Head, and to Yann Chateigné Tytelman. Produced for Ubuweb. — Mathieu Copeland http://www.ubu.com/sound/cp.html